Easily Share Important COVID-19 Updates with Your Customers via Social Media Using Google's Marketing Kit for Small Businesses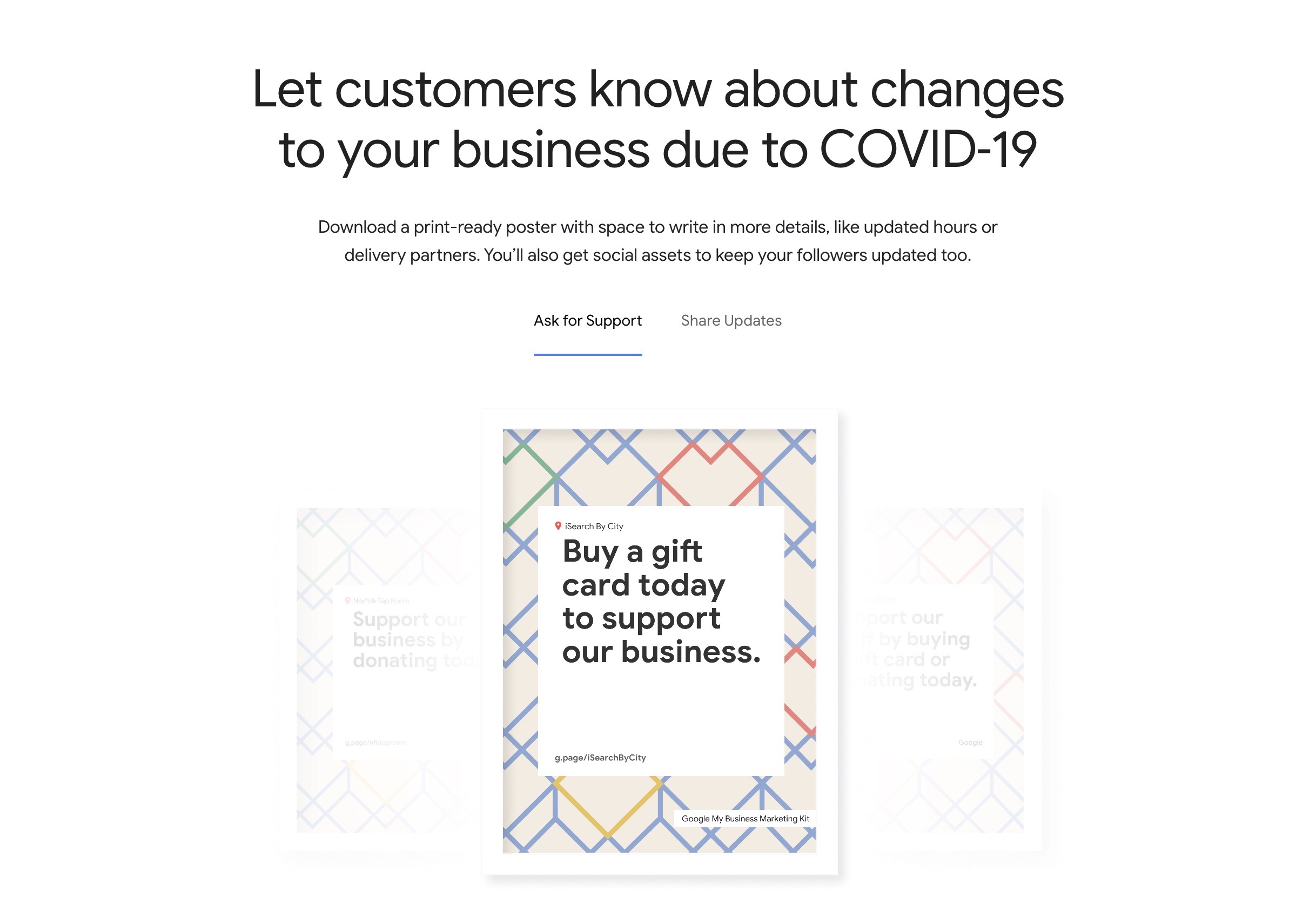 If your business has been impacted by COVID-19, it's important to keep your online presence up to date with the latest operating hours, safety measures, and changes to your offerings. Maintaining an accurate business profile and consistent communication is key to retaining your current customers and attracting new ones.
In our previous post, we explored how the Google My Business Marketing Kit helps you create personalized posts, printable posters, graphics, and stickers for your business. Recently, Google added graphics and social media post templates that focus on business updates due to COVID-19. You can use these items to communicate changes about your business and to keep your customers informed – here's how.
First, visit the Google My Business Marketing Kit website at https://marketingkit.withgoogle.com/. Enter your business name in the search bar, and click the correct listing.
You'll find a new section titled "Let customers know about changes to your business due to COVID-19".
Select "Share Updates" to create a poster or social media image that gives more information about your current business operations, such as "Temporarily closed" or "Order today for takeout and delivery."
Select "Ask for Support" to encourage customers to purchase gift cards or contribute to staff support funds.
To customize your graphic, click "Change message" and make your selection.
Click "Download now" to save your work. Your message will download in 3 different sizes (as a poster, flyer, and social media post), in three different styles.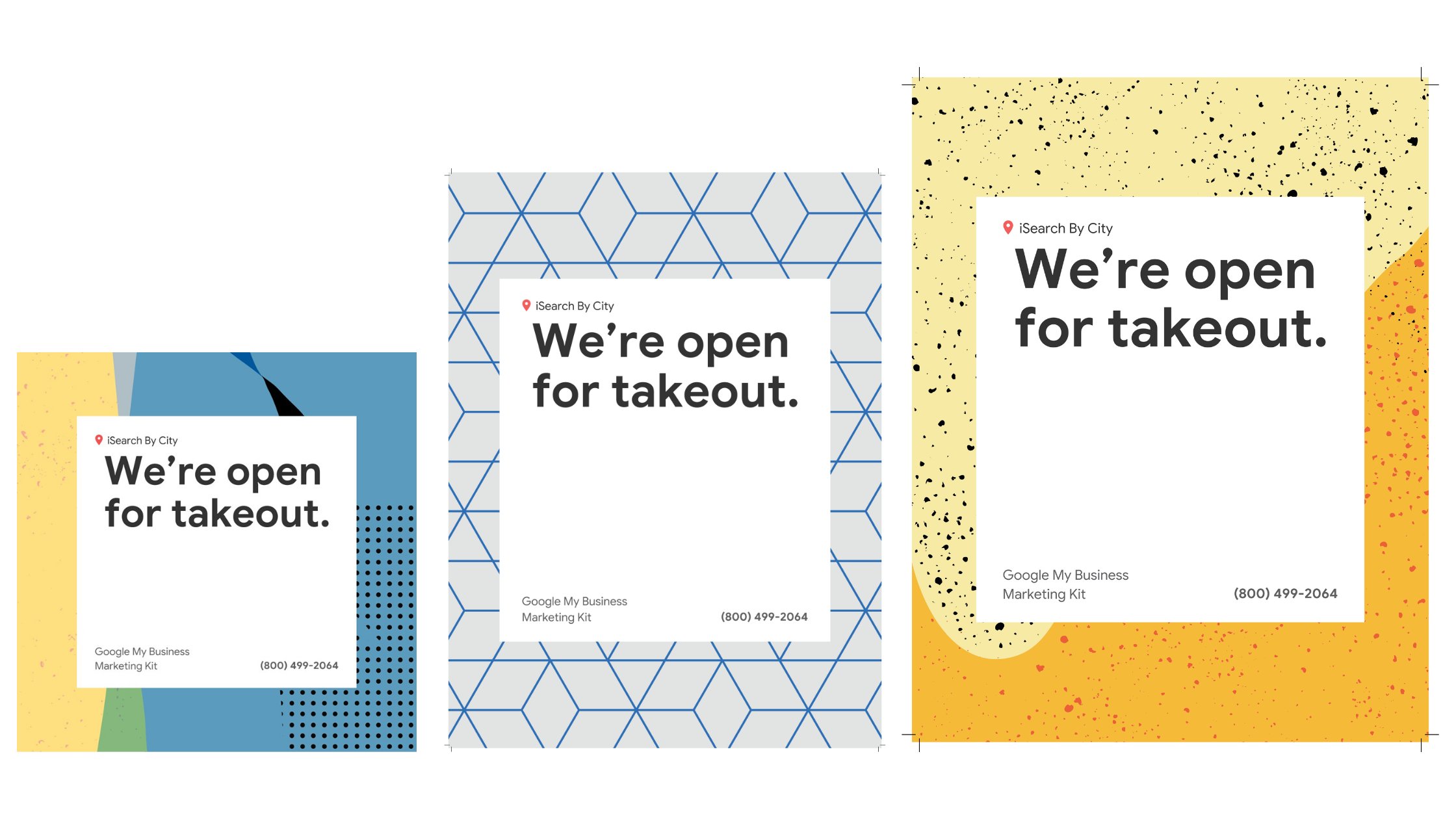 There is space for you to add in useful information such as temporary business hours, contact methods, delivery partners, safety precautions, or shipping details.
We also encourage you to utilize the ready-to-share social posts in the "Freshen up your feed" section.
These are auto-generated by Google using your existing business information and can easily be shared to Facebook, Twitter, and your Google Search and Maps profiles. It's a quick and easy way to remind customers of your business and thank them for their support.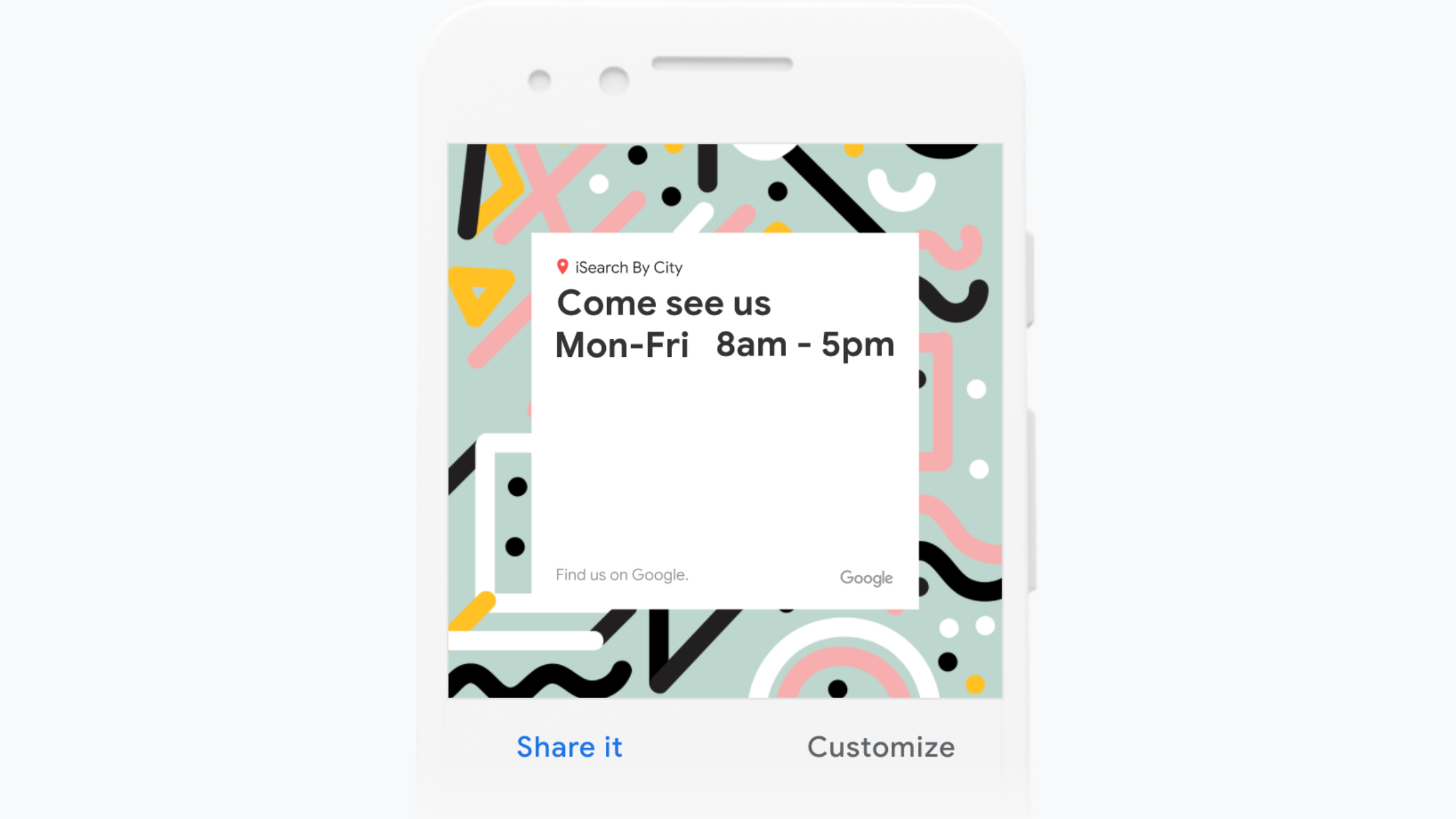 To learn more about the full scope of free and customizable digital products in the Google My Business Marketing Kit, visit our guide on the iSearchbyCity blog. Have more questions on how you can best optimize your Google My Business listing and online presence? Give us a call at (800) 499-2064.