How to Claim Your Free Nextdoor Business Listing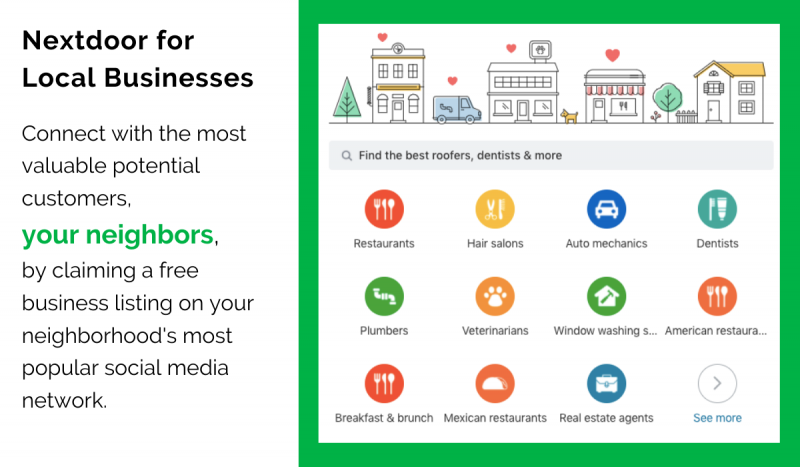 Word-of-mouth referrals are critical to a company's reputation and a reliable, cost-effective way to expand your business. With more and more users sharing their experiences on social media, it is becoming increasingly important for small businesses to leverage new platforms and online reviews to engage with customers and promote their services.
A leading social media platform for service-based businesses to grow their local presence, Nextdoor allows you to connect with your most valuable potential customers: your neighbors.
On Nextdoor, community members can search for and recommend your services to other members of their neighborhood. By claiming your free business listing, you can ensure potential clients have access to accurate business details and contact information. Business listings are easy to claim, free to create, and visible to neighbors within a 50-mile radius of your location.
To claim your free Nextdoor listing, start by visiting https://nextdoor.com/create-business and choose Professional Business.
You can login with your existing personal Nextdoor account or create a new one specifically for your business.
Enter your business name and address.
If there is already a listing, select the location to claim. You'll be asked to receive a call or text message to the business's phone number in Nextdoor's records and prompted to enter the verification code provided.
If the listing has already been claimed, check if this may have been done by a current or former coworker. You can contact support if you think this is a mistake.
If you do not find an existing page for your business, click the "Create a new business page with this name" link on the bottom.
To continue, you'll be asked to provide your physical address and an email. Make sure to read through the terms of service. We also recommend you add your phone number and website link.
To complete your business page setup, select your business category. This will help local customers find you. You can choose more than one business category; we recommend focusing on three of your main services.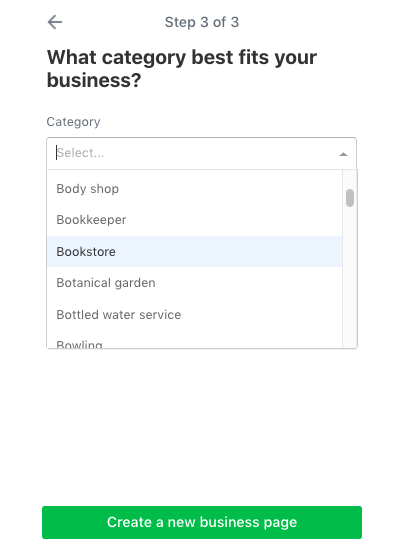 After you claim your listing, take some time to provide as much information as possible to customers by:
Uploading a logo image and cover photo that best represent your business. The logo will show up in search results and as your avatar when you post, and the cover photo will display at the top of your page.
Adding a Story that includes a friendly, professional introductory message.
Checking that all of your contact information details are correct, including phone numbers, address, website, email, and hours of operation.
Selecting at least 3 business categories that will help you get discovered when members are searching for these industries.
Adding to the photo gallery high-resolution images of your work, your place of business, and products you offer.
iSearch by City provides customized social media packages along with comprehensive digital marketing programs that include fully search engine optimized websites, professionally written, keyword-rich copy, and listings across multiple directories. Call us today to see how we can help promote your business.
(800) 499-2064