Update Your Google My Business Listing for the Holidays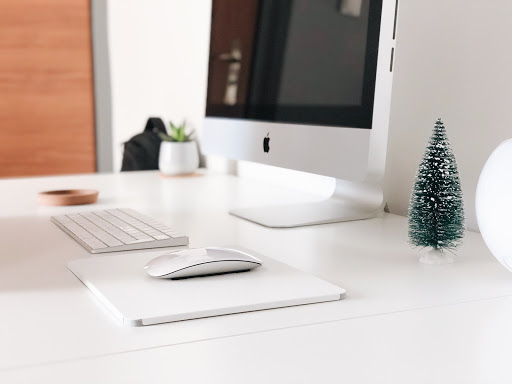 The holidays are a great opportunity for presenting your business online. In fact, according to a recent blog post from Google, the rise in internet traffic during the holiday season increases the probability of users finding your business. By preparing your online presence in advance, you can ensure that both current and potential clients have access to accurate, up-to-date business information, holiday hours, and seasonal promotions.

Below are a few easy steps you can take in preparation for the busy holiday season, starting with your Google My business listing.
1. Update your holiday hours.
Whether your business's regular hours will change due to an official holiday or special event, it's important to schedule these dates and times in Google My Business at least one to two weeks in advance. This will allow customers searching for your company online to see the new hours directly in their search results and helps to avoid any confusion or misunderstanding.

To do this, simply log in to your Google My Business account at www.google.com/business, and click the "Info" tab for your business page.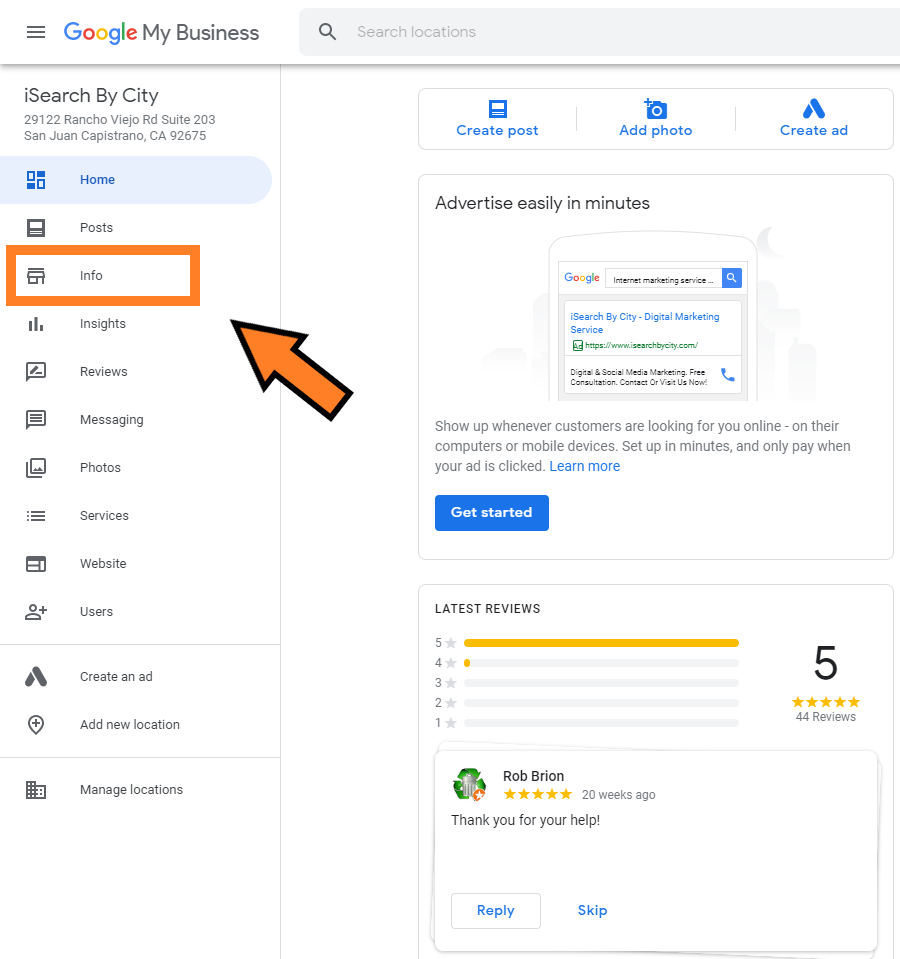 Here you will find the "Add special hours" option, which auto-suggests many common business holidays. You can also create a custom entry if you do not see the date you are looking for.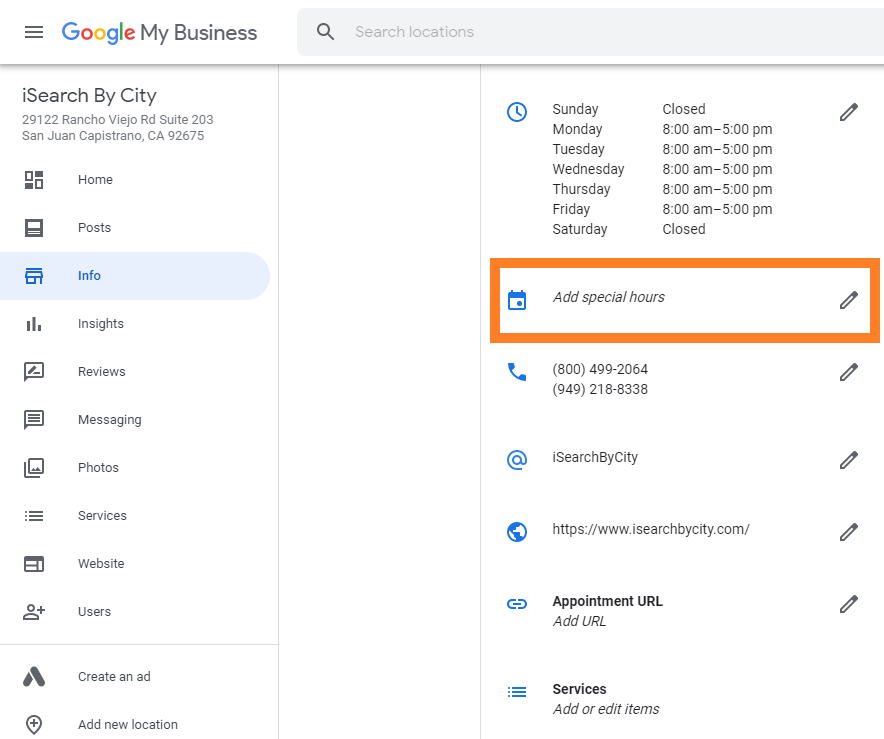 Click "Confirm Hours" to either mark your business as closed or enter a new range of hours.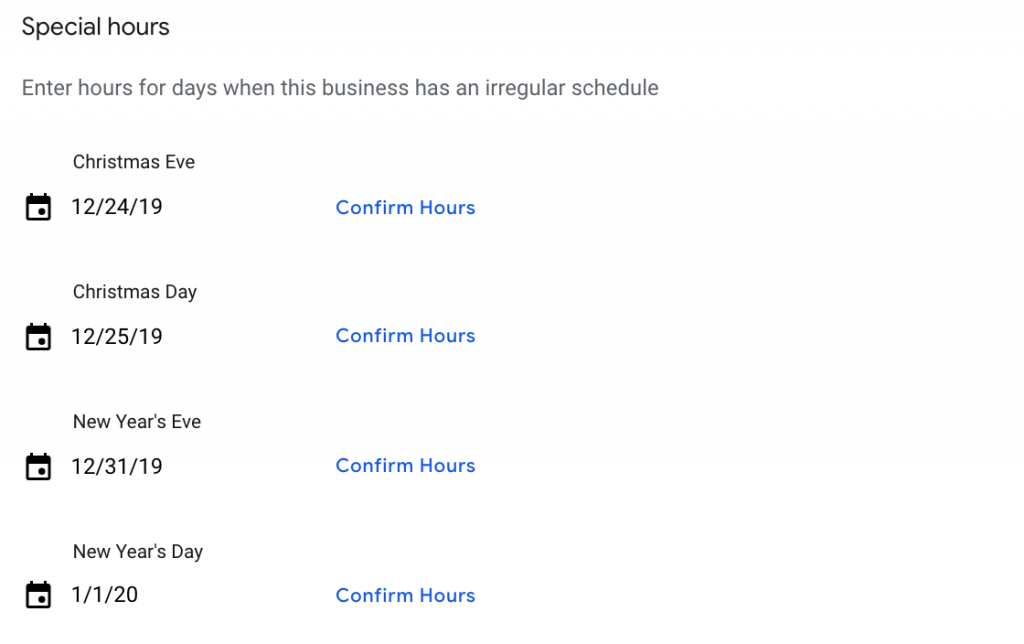 Once you are done, confirm your changes and click "Apply."
2. Post holiday messages, seasonal promotions, and more.
The Google My Business posting feature allows you to share photos, events, and images directly to your listing in search results. This is a great space for featuring products, services, and holiday promotions with your customers. Because posts automatically expire after one week, we recommend posting regularly to establish your business as a trusted source that actively shares industry-relevant information. You can manage your content under the "Posts" tab.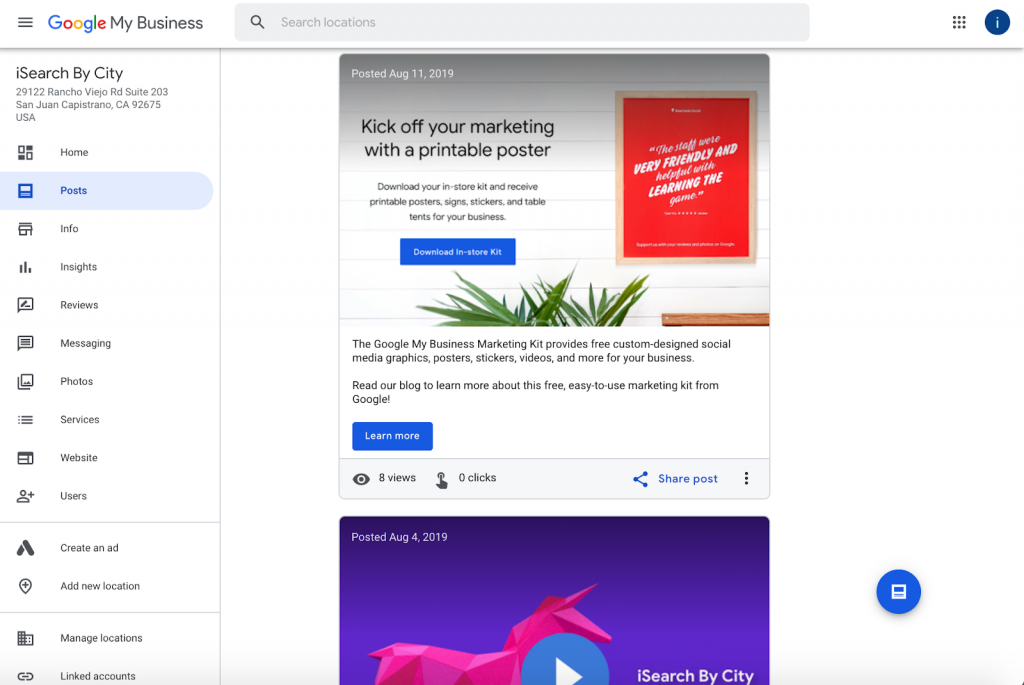 3. Keep your content up to date with the season's latest trends.
Not sure what people are searching for this holiday season? Google Trends can help answer those questions and give you targeted ideas of what people in your area are looking for. Search by topic–such as your business industry or the specific holiday name–and filter down to your state or region. Once you've found a few relevant search terms, consider incorporating them into your posts to help your business stand out online.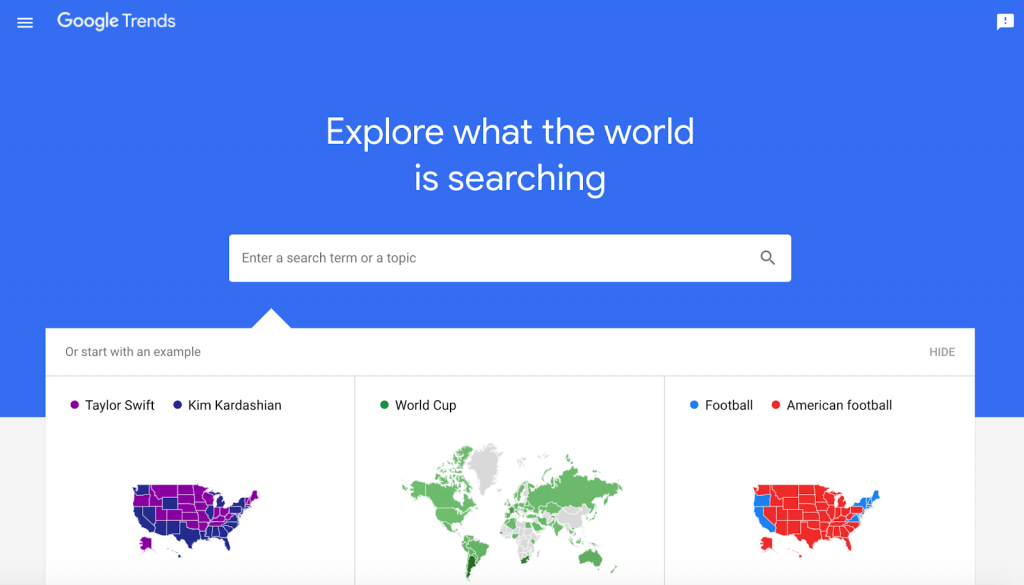 ---
iSearch By City specializes in creating and marketing business websites that are optimized for local search. Our services include listing management for Google and more, content development, directory listing submissions, review cultivation services, social media management, and pay per click. Visit our website to learn more, or give us a call at (800) 499-2064 to schedule a free consultation.