Tips for Responding to Positive Online Reviews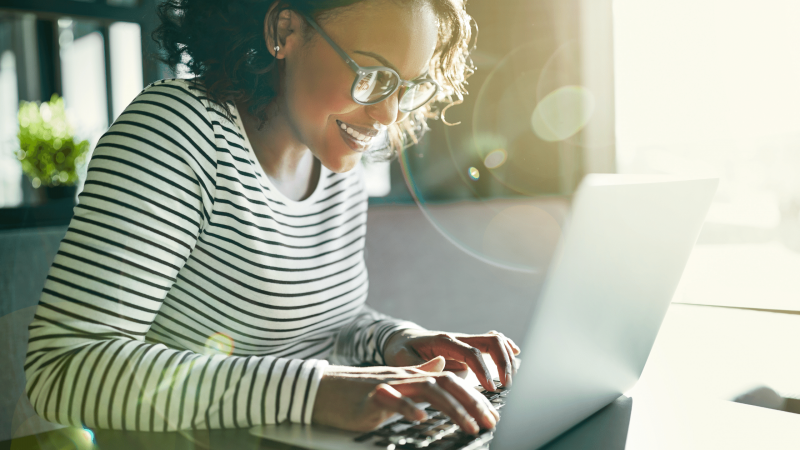 Why It's Important to Respond to Positive Online Reviews
While many business owners know the value of responding to negative online reviews, few consider how replying to positive online reviews can have just as much of an impact on their business. Recent studies report that up to 78% of consumers believe that receiving a response to a positive review helps to build trust and loyalty and may lead to repeat business.1
By responding to positive customer reviews, your business can:
Build brand loyalty and increase client retention: Customers who leave a positive review have taken the time to appreciate your work and create positive buzz for business. Nothing builds trust and loyalty like returning the favor; customers who know you value their time are more likely to choose your services again.
Improve search engine results: Since Google uses reviews in their search ranking algorithms, responding to positive reviews can increase your online visibility, especially in local search results.
Attract new customers: By responding to positive online reviews, you show that you care about your customers and are willing to go the extra mile with a personal touch. This approach can be very attractive to new customers and can give your business an edge over larger, impersonal corporations and big box stores.
Build a strong referral network: Happy customers are most likely to refer their friends and family to your business. By taking the time to respond to their positive review, you'll delight them even more, and increase the likelihood that they'll help spread the word about your business.

How to Respond to Positive Online Reviews
At iSearch By City, we've had a lot of experience responding to all types of reviews, both positive and negative. Whether you're replying to a review on Yelp, Google My Business, Facebook, or another online platform, we recommend using the following best practices:
Personalize your response: Customers these days are pretty savvy when it comes to recognizing canned responses. While using a review template is a good starting place, make sure to personalize each response so your clients truly feel acknowledged and appreciated. This can be something as simple as addressing your customer by name.
Pay attention to SEO (search engine optimization): Every online interaction has the potential to improve your search engine rankings. Use this opportunity to increase your rankings by including your company name, location, and your industry's top keywords. This may also increase the chances that positive reviews will appear above negative ones in search results.
Express your appreciation: Be sure to thank the reviewer for their time, and add a personal message that specifically refers to their experience with your business, services, and/or staff.
Go above and beyond: Make your customers feel like a VIP by offering them a special discount, free sample, or insider advice. Your clients will appreciate the added incentive to return.
Below are a few examples of reviews that incorporate the personal touch, along with SEO keywords and proven marketing incentives:
---
Example 1:
"Thank you so much, Eddie, for taking the time to leave such a great review! We're so glad we could help you with your home landscaping project in Laguna Niguel and hope you'll think of Ecoscape Gardening for any of your landscaping needs in the future."
Example 2:
"Thanks Amanda! We really appreciate the 5-star review. Every member of our team here at Joe's Muffler and Auto Shop is dedicated to providing exceptional service at affordable prices for all our Orange County customers."
Example 3:
"We really appreciate your wonderful review, Sam. We hope to see you again soon at Discount Office Furniture here in Anaheim. As a special thank you, we'd like to offer you an extra 10% off your next in-store purchase."
---
Additional Resources:
iSearch By City provides the best value in custom, content-rich websites and digital marketing. We offer comprehensive review management software and coaching to help companies build their portfolio of positive reviews and maintain a strong reputation online. To learn more about how you can improve your online presence, visit our website or give us a call at (800) 499-2064.