How Social Media Can Help Your Service-Based Business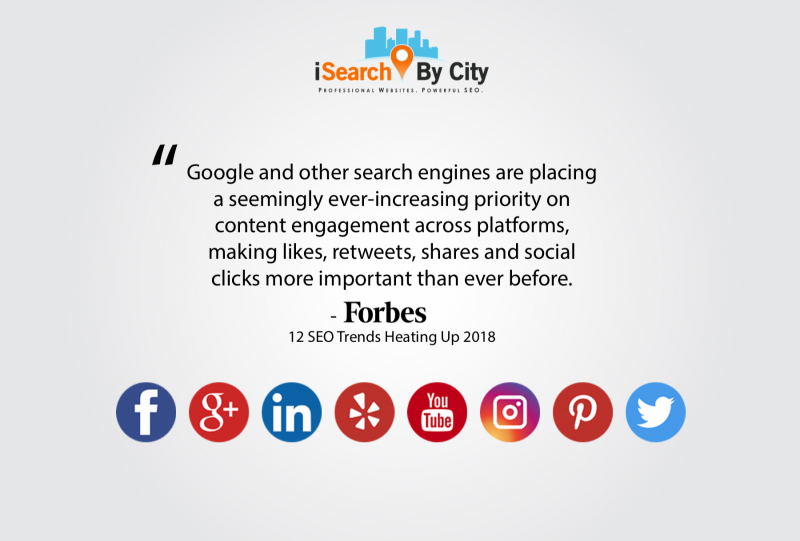 According to Hootsuite, over 80% of Americans have a social media account. As more and more customer decisions are influenced by social media, it's important for small businesses to keep up with the trend and utilize it as part of an overall marketing plan. Service-based businesses can use social media in a variety of ways, and depending on the industry, different platforms may be more effective than others. Here are five ways your service-based business can benefit from using social media.
Create a Professional Online Presence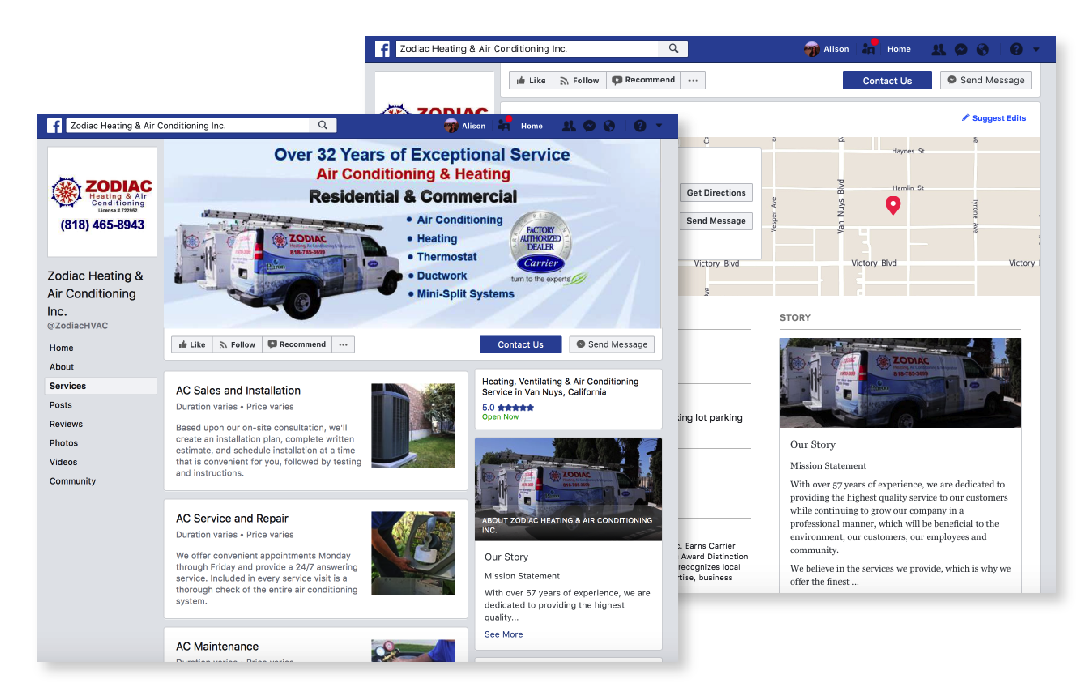 When a potential customer searches for a service-based business online, they often check several sources before deciding on a company. This can include business websites, Yelp pages, and social media accounts. Having a professional, up-to-date social media presence helps to establish credibility and allows you to control your brand image online. Customers viewing your Facebook page can browse through your photos and posts, see if their friends have liked your page, and read reviews from other users to get to know your company better.
Engage with Customers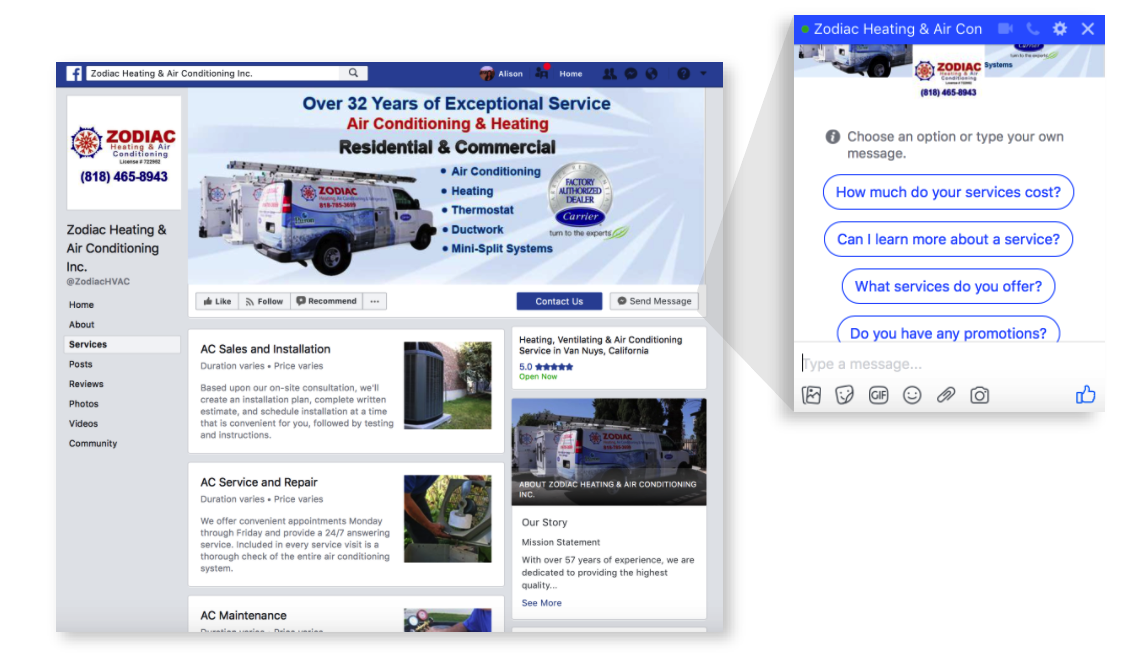 Social media provides an easy way for customers to get in touch with your business to ask questions, get price quotes, or ask for customer service help. Customers can comment and share posts, and can refer you to friends by tagging your page. Social media's messaging capabilities also allow you to resolve customer service issues quickly and privately.
Support Search Engine Optimization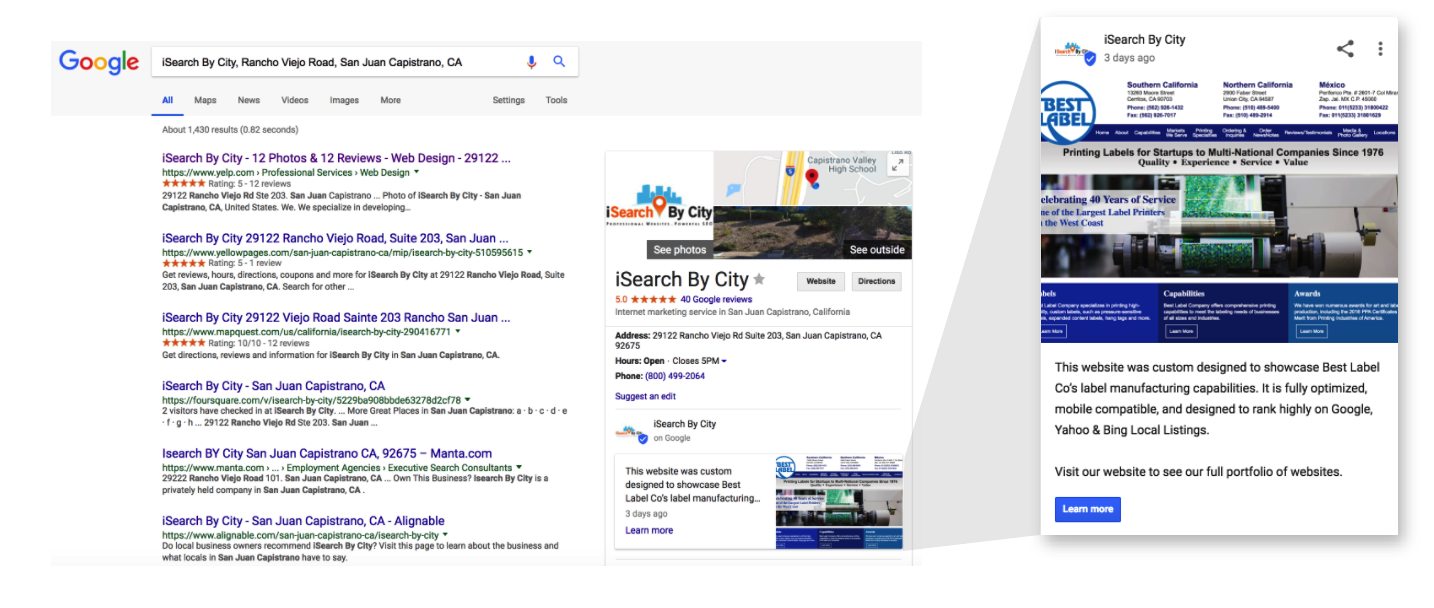 According to Forbes, "Google and other search engines are placing a seemingly ever-increasing priority on content engagement across platforms, making likes, retweets, shares and social clicks more important than ever before." Social media provides more content for your business online, and these active links can make your company easier to find in searches. You can also post directly to your Google My Business listing, allowing you to feature services and promotions directly in Google search results and Google Maps.
Feature Promotions, Products, and Services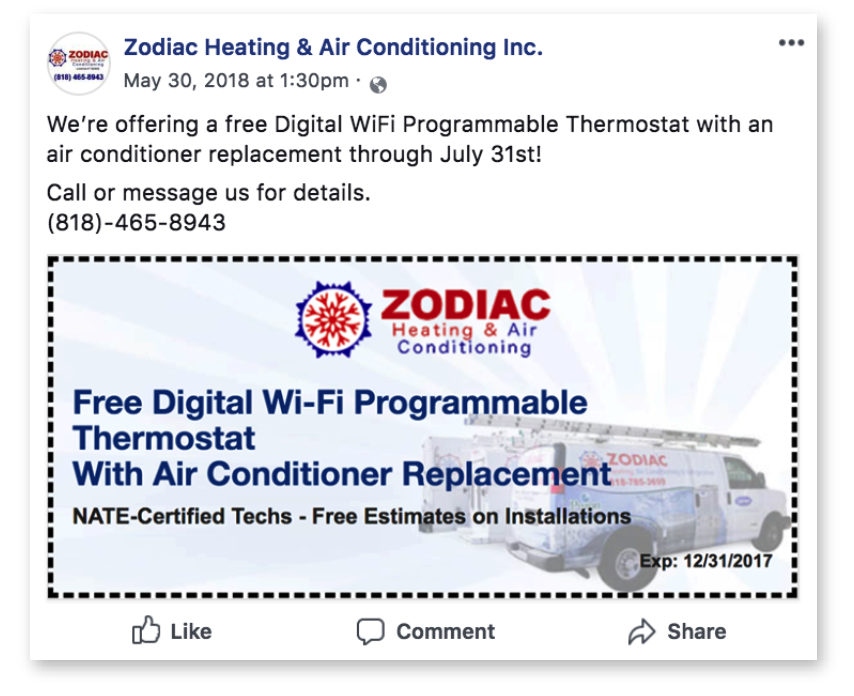 If your business is offering a sale, holding an event, or simply looking to showcase a specific service, social media can help get the word out. Facebook event pages can promote an event or sale, and allows you to invite your followers to join. Events and promotions can also be featured directly on your Google My Business listing and can lead to contact forms, website visits, or a call. If your services are more visual, Instagram can be used to share photos of completed projects in order to promote your services, making it a great platform for businesses in landscaping, fencing, painting, home improvement, and design. For B2B companies, LinkedIn is a good platform that helps your posts reach other businesses and job seekers.
Target a Specific Audience
Paid advertising allows you to share your content with social media users that are not currently following your page. You can tailor this audience based on demographics such as location, age, interests, and gender, so you can target high quality potential customers for specific services. You can allocate as little or as much budget as you want to social media advertising, and experiment with your content and investment to get the best results.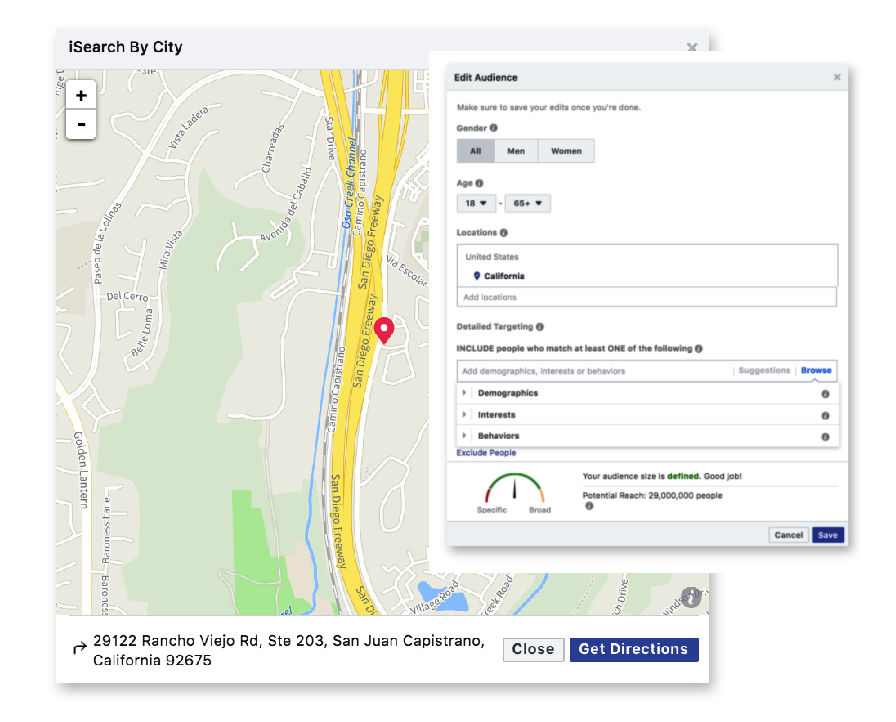 If you'd like to learn more about how social media can help your service-based business, feel free to give us a call, and we'd be happy to provide advice.
iSearch by City provides comprehensive, custom designed internet marketing programs to give businesses a strong presence online. We offer fully search engine optimized websites, professionally written, keyword rich copy, listings across multiple directories, and social media management. We work with each of our clients to develop a website and marketing plan that best represents their business, and provide free consultations to new clients. Visit our website to learn more.