Five Easy Ways to Optimize your Google My Business Listing

Your Google My Business listing is often the first introduction a potential customer will have to your company when they are searching online. Not only does it provide a snapshot of your company's contact information, reviews, photos, and services, but it is also linked to your website, helping to boost SEO and drive traffic to your site. To make sure your company is getting the most out of Google My Business, here are five easy steps to optimize your listing.

To make changes to your listing, log in at https://www.google.com/business/

If you haven't claimed your Google My Business listing yet, read our blog.
1. Pick a category that best fits your business.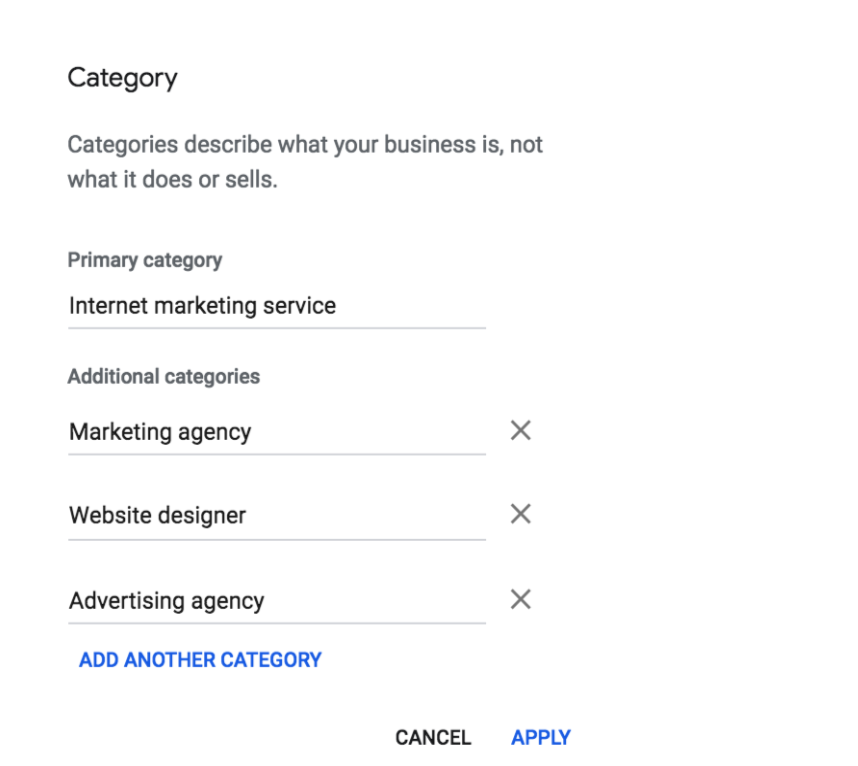 Choose from a range of Google's categories to find the one that best fits your business. There may not be one category that is a perfect fit, so select the best match for the Primary Category, and add any other relevant categories in the Additional Category sections. If you notice your business has an incorrect category, it is possible that a customer suggested an edit through Google search results. If this is the case, you can log back in to your GMB account to switch it back.
2. Add your service area.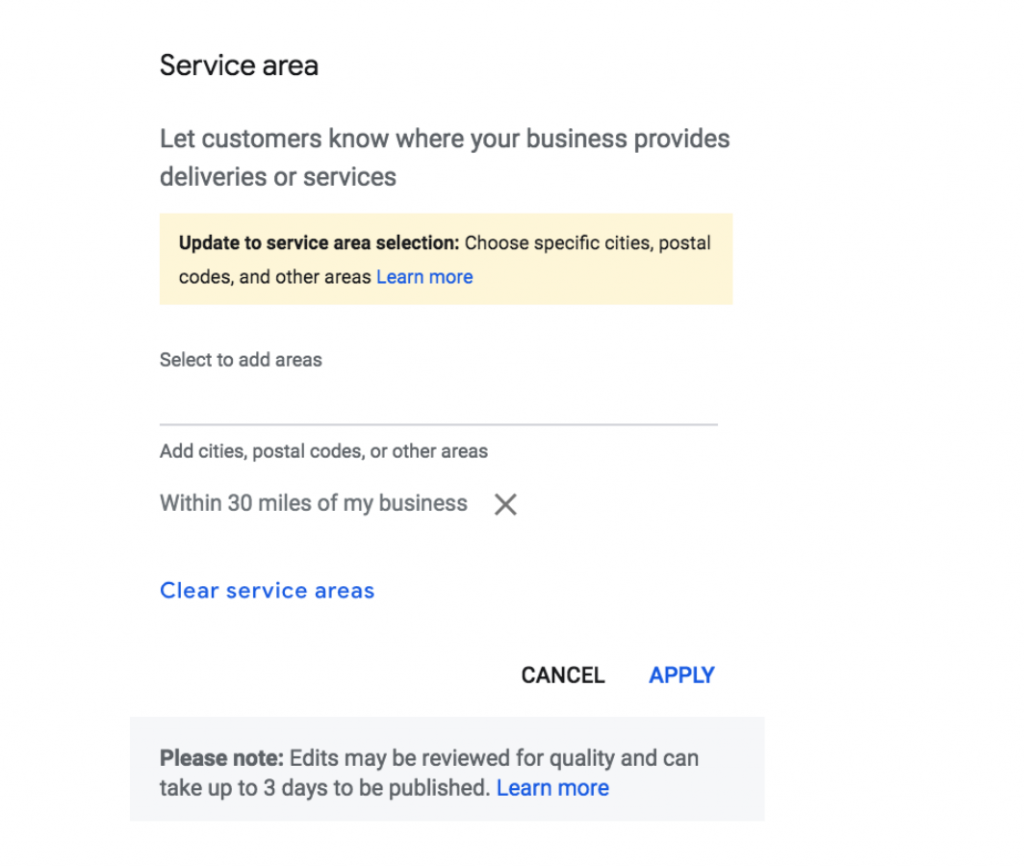 The service area feature is a fairly new addition to Google My Business, and allows you to specify the geographical area you service. This is especially valuable for companies in industries such as HVAC, plumbing, home services, and other services that physically visit their customers. You can add areas by city, postal code, or search for a specific region. Keep in mind these changes may take a few days to show up on your listing.

3. Keep your business hours up to date and add special hours during holidays.
It's important to regularly check your business hours to make sure they are still accurate and up to date. Customers can suggest edits and change these hours on Google without your direct approval, so you may notice the hours are off and need to be updated. During holidays, use the special hours feature to select specific times and dates your hours will be different to make sure customers can get the right information online.
4. Add a full list of your services and a clear business description.
The Services feature is another fairly recent feature that allows businesses to list the services they offer. Although it does not show up on the public Google My Business listing, this is a great opportunity to boost SEO and help your listing show up in relevant searches by including keywords and detailed descriptions of your services. The overall business description does show up on your public Google My Business listing, and should provide customers with a concise but well rounded summary of your business, service area, and services.

5. Upload new photos and posts regularly.
Once you are done updating your basic information, make sure to keep your listing active by uploading new photos on a regular basis. Additionally, posting weekly is a great way to keep new content on your listing. You can feature posts with specials and promotions, announcements, awards, upcoming events, photos of recent projects, products, recent hires, and more. Unless your post is a promotion or event with an end date, these posts expire after 7 days so it's important to add something new each week.
Now that your Google My Business profile is up to date, go through the additional tabs to make use of features like messaging, insights, and reviews to continue optimizing and getting the most out of your free listing.
– – –
iSearch By City creates custom online marketing plans for small businesses. Our services include search engine optimized websites, content development, review cultivation services, social media management, and pay per click advertising. Included in our SEO services is Google My Business support and optimization. Give us a call at (800) 499-2064 to learn more or schedule a free consultation.