How to Respond, Report, and Potentially Remove Negative Yelp Reviews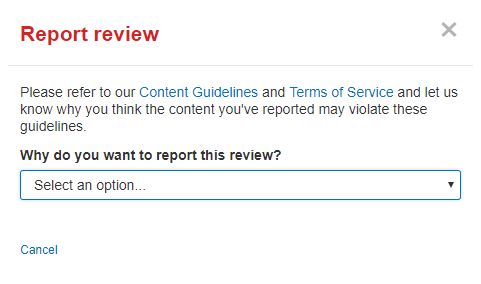 Your Yelp page can be a great way to share your business information, showcase reviews from happy customers, and generate new leads. However, on occasion, you may receive a negative review that you feel is not relevant or fair to your business. In this case, you can handle the situation by either reporting the review, responding publicly, or directly messaging the person who left the review.
Option 1: Report the review.
You can report or flag a review if it violates Yelp's content guidelines and falls under one of the following categories:
It contains false information

It was posted by someone affiliated with the business

It was posted by a competitor or ex-employee

It contains threats, lewdness or hate speech

It doesn't describe a personal consumer experience

It violates Yelp's privacy standards

It contains promotional material

It's for the wrong business
(Keep in mind Yelp will not take sides in factual disputes and there is no guarantee the review will be removed.)
To flag a review, log in to your Yelp business account at https://business.yelp.com/ and click the Reviews tab in the menu on the left. Once you find the review you'd like to report, click the three dots in the top right corner of the review. Select "Report Review."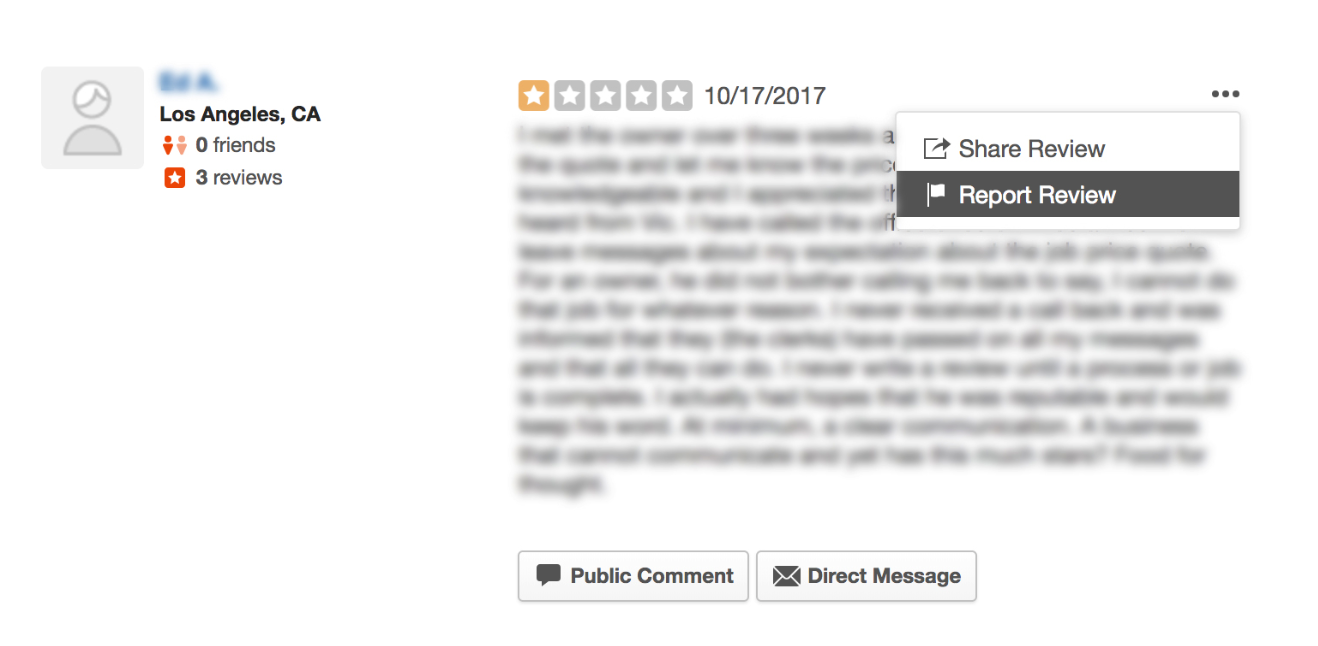 Choose the category that best describes why the review should be removed. Once you select a choice, Yelp will prompt you to provide specific details. Write a clear explanation of why the review violates the content guidelines and add any details that are relevant to the review.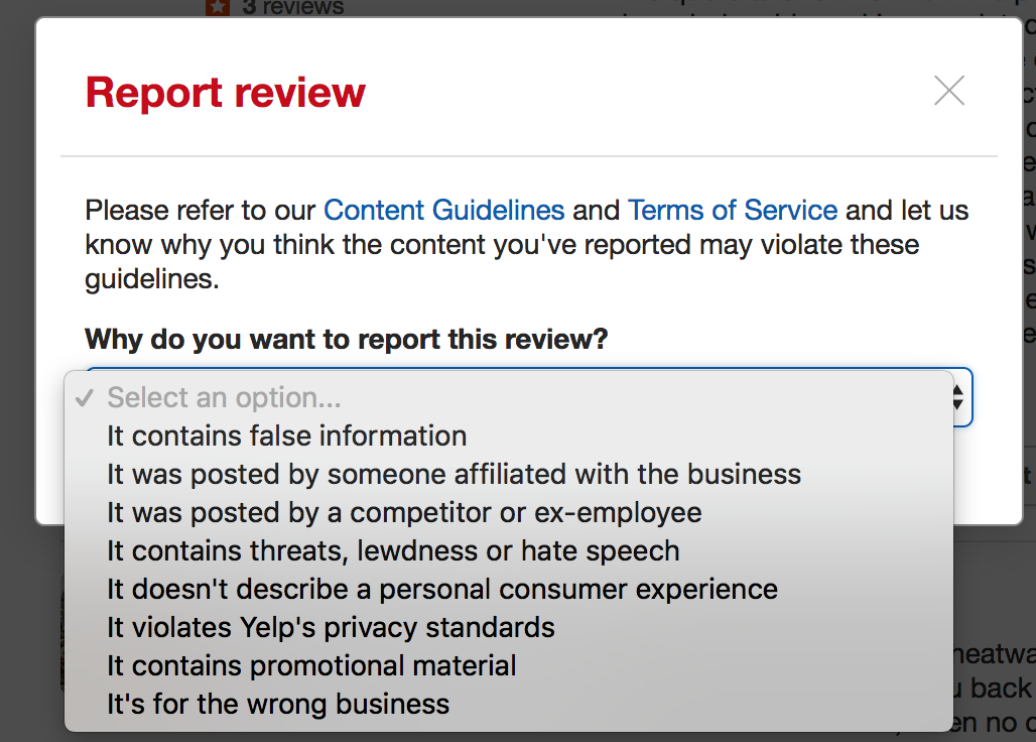 Option 2: Reply to the review publicly.
If you are unable to remove the negative review, you may log in to your Yelp business owner account to either respond to the review.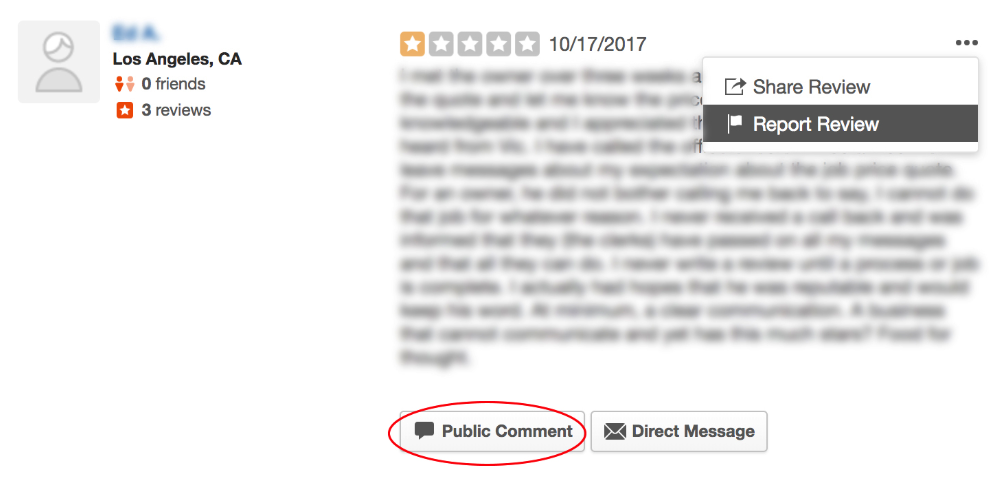 If you choose "Public Comment," remember that potential customers will be able to see how you respond to reviews on your page. For this reason, it's important to make sure to be empathetic, sincere, and address the situation professionally. You can also click here to read our blog post on "How to Respond to Negative Reviews" for ideas and sample responses.  
Option 3: Reply to the customer privately.
If you wish to try to resolve the situation privately, it's best to choose the "Direct Message" option. In some cases, directly messaging the customer who left the review can be a way to open a dialogue and resolve the issue.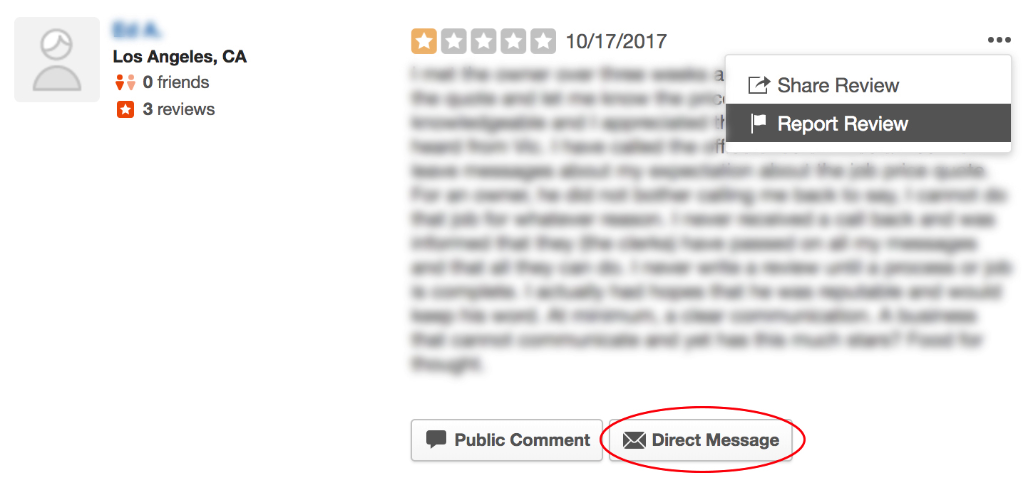 Even though this conversation won't be visible to the public, customers can remove or update their rating and review, so be sure to be just as professional and understanding as you would be if you were leaving a public message.
***
iSearch By City creates robust Yelp, Google, and Bing maps listings with optimized content, photos, and business information. We provide comprehensive review management software to help you build your portfolio of positive reviews, and offer coaching on responding to negative reviews. To learn more about how you can improve your online presence, visit our website or give us a call at (800) 499-2064.